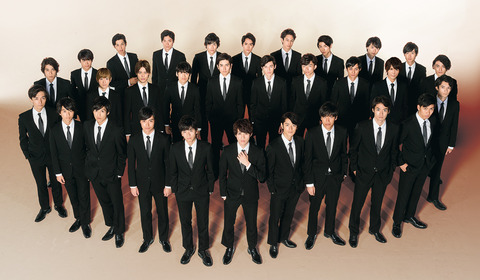 1:
2017/12/11(月) 11:11:44.66 ID:CAP_USER9
Average age 22.7, average height 178.5 cm
A severe earthquake has finally happen in the entertainment industry. On November 14, Oscar Promotions began the unveiling of its first male entertainment faction, "Otoko Gekidan Omotesando Aoyama X."
40:
2017/12/11(月) 11:39:51.91 ID:IR4uuZlK0
The country's citizens were forced to look at this birth defect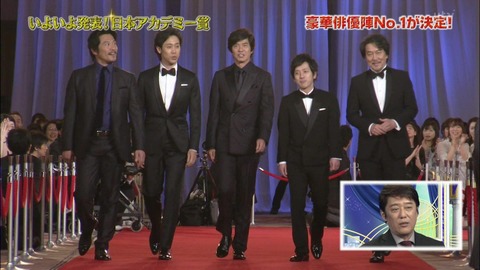 64:
2017/12/11(月) 11:49:53.66 ID:p6DFT0F40
He's a kid wwwww
65:
2017/12/11(月) 11:49:54.18 ID:hRfK9ePA0
Johnny's is an incarnation of Johnny-san's shota hobby so they're all chibis
If they don't stop with this everything will get taken by Korea
113:
2017/12/11(月) 12:09:10.67 ID:g3cV71be0
Even passed age 30 he can still play a junior high student!
53:
2017/12/11(月) 11:46:51.22 ID:IR4uuZlK0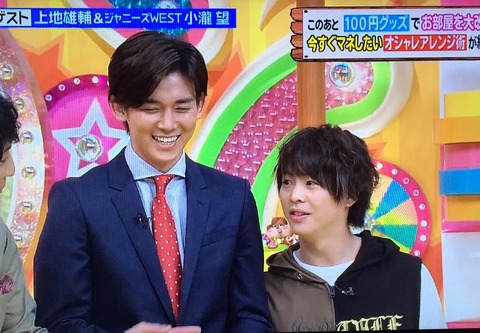 68:
2017/12/11(月) 11:50:37.72 ID:IR4uuZlK0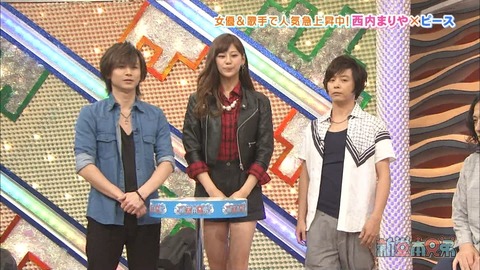 148:
2017/12/11(月) 12:25:59.35 ID:lytHxPBR0
Umm~ not only the face but can they please have good faces and bodies?
That and singing and dancing, since Johnny's is like a school arts festival
I hate Korea but I think they lose to KPOP in all those aspects
I think most of the cause is Johnny's and AKB
160:
2017/12/11(月) 12:31:56.02 ID:cl/rkLTG0
I hate KPOP too, and I can't stand that gay looking makeup
However, I'll acknowledge their professional performance, to be able to do that is the result of a good amount of training
For Johnnies that's not even in the question, and for them to stand on stage together would be embarassing
173:
2017/12/11(月) 12:39:44.24 ID:v3NTOhm40
On the FNS Tohoshinki were horrible
There were Johnny's there that were better than them
5:
2017/12/11(月) 11:13:33.52 ID:w/+mnYm40
Oscar has gathered up the female models and is trying to do the same thing but they don't stand out to me
Only CC Girls and Shape have been succesful
10:
2017/12/11(月) 11:16:34.11 ID:6S2f2PYn0
I don't think that people who like Johnny's necessarily like good looking men
86:
2017/12/11(月) 12:00:01.33 ID:Q7w6K0nP0
They only like the brand called Johnny's wwww
13:
2017/12/11(月) 11:17:53.09 ID:eeBzzglL
People who don't like the roundness of Johnny's talents will probably turn to this
20:
2017/12/11(月) 11:21:17.87 ID:sOuxvUhm0
1/5 are ikemen
2/3 are what the heck
1/5 are "why are you here?"
As a whole it's very Showa era
21:
2017/12/11(月) 11:21:18.33 ID:JrqzpeMc0
The Johnny's members have become too much like Ossans
22:
2017/12/11(月) 11:21:43.94 ID:NtgG8mWT0
Because Johnny wotas go crazy over seeing romantic relationships between cute men
26:
2017/12/11(月) 11:25:47.55 ID:frVOLRPH0
Half of the anti-Johnny people on the internet are men so even if this company pushes ikemen the same thing will happen
94:
2017/12/11(月) 12:02:05.01 ID:g3cV71be0
Men like ikemen too
They won't become our enemy just by looking
38:
2017/12/11(月) 11:38:59.43 ID:8jenA/fV0
Because of the Johnny's the options for male idols have narrowed so I definitely welcome this!
I want them to get together ikemen that are tall and have nice bodies
51:
2017/12/11(月) 11:46:10.48 ID:UM4hftRi0
The jealousy of men is horrible
With what kind of face are you saying that Johnny's aren't ikemen? 笑
57:
2017/12/11(月) 11:48:09.98 ID:dTPXixnG0
Those who are called tall ikemen are in demand because they are pro sports players and athletes right? There's no demand for tall ikemen who have no talent and are just there to look at
61:
2017/12/11(月) 11:49:26.58 ID:MJRzATQ30
Isn't that better than being short?
119:
2017/12/11(月) 12:12:41.30 ID:D+K9LCqj0
Not all women like tall men
63:
2017/12/11(月) 11:49:46.17 ID:U0VPidro0
This looks interesting
Is Johnny's Over?! Oscar Enters the Ikemen Business
Reviewed by
Mai Kaku
on
2:17 PM
Rating: