1. 匿名 2017/11/21(火) 15:20:50 +27-1875

るろうに剣心作者を書類送検…女児動画所持容疑 (読売新聞) - Yahoo!ニュース

Charges were filed against popular "Rurouni Kenshin" mangaka Watsuki Nobuhiro (47) [real name Nishiwaki Nobuhiro] for possession of pornographic videos of young girls. Charges were filed for breaking the law against child pornography. According to investigators, Nishiwaki is charged with possessing multiple videos of a nude ten year old girl in his office in the city. He admitted to charges, commenting "I liked girls from late elementary school to 2nd year middle of school."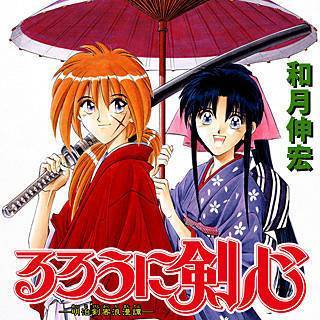 2. 匿名 2017/11/21(火) 15:21:22 [通報]+4735-11
Eeeeeeeeeeh


3. 匿名 2017/11/21(火) 15:21:34 [通報]+3612-17
Ugh~the worst


4. 匿名 2017/11/21(火) 15:21:37 [通報]+2372-16
Disgusting


5. 匿名 2017/11/21(火) 15:21:42 [通報]+1881-11
Hey hey!


6. 匿名 2017/11/21(火) 15:21:43 [通報]+903-12
Huh


7. 匿名 2017/11/21(火) 15:21:45 [通報]+2153-9
He done goofed


8. 匿名 2017/11/21(火) 15:21:48 [通報]+1507-13
This has to be a lie...


9. 匿名 2017/11/21(火) 15:21:49 [通報]+1793-12
Shocked...


10. 匿名 2017/11/21(火) 15:21:55 [通報]+1177-13
Shock


11. 匿名 2017/11/21(火) 15:21:56 [通報]+1286-20
Uuuggghh disgusting!


12. 匿名 2017/11/21(火) 15:21:56 [通報]+1594-28
This wasn't a Lolita complex but an Alice complex


13. 匿名 2017/11/21(火) 15:21:57 [通報]+1309-18
So disappointing...


14. 匿名 2017/11/21(火) 15:21:59 [通報]+1152-13
Totally shocked!!!!!


15. 匿名 2017/11/21(火) 15:22:00 [通報]+1173-17
Pretty much just the way he looks...


16. 匿名 2017/11/21(火) 15:22:05 [通報]+886-21
Pervert


17. 匿名 2017/11/21(火) 15:22:16 [通報]+2328-25
>A ten year old girl's naked body

For arguments sake even if you use the excuse that it was reference for his manga, it's still suspicious...


18. 匿名 2017/11/21(火) 15:22:16 [通報]+988-19
Gross


19. 匿名 2017/11/21(火) 15:22:18 [通報]+1045-37
Watsuki's face is gross


20. 匿名 2017/11/21(火) 15:22:21 [通報]1335-9
So he's admitting that he has that kind of hobby...


original