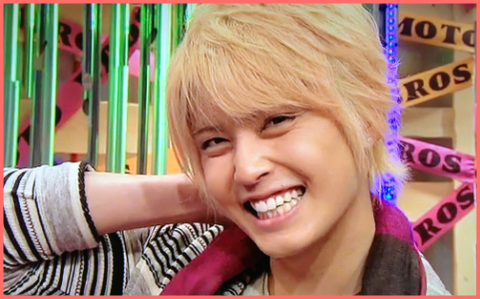 An embarrassing 3 years with Tegoshi Yuya
"In a room at the Roppongi Grand Hyatt, 3 guys including Tegoshi-kun and us 3 girls were drinking. Tegoshi brought his soccer friends, and I had my friends. He ordered expensive room service like meat, Chinese food, expensive wine...Tegoshi-kun was drunk and grabbed my hand and said "Let's go."
The person providing this story was OL Mika-san (a fake name). She resembles the popular newscaster Kaito Aiko. And of course, the Tegoshi-kun she refers to is the member of the popular Johnny's group NEWS, Tegoshi Yuya. In his personal life, he is known as the number 1 playboy in Johnny's.
Mika-san drank with Tegoshi at the Grand Hyatt when she was still a student in the spring of 2014.
"Tegoshi and the rest had 2 rooms. I went with him hand in hand to a different room while everyone else was drinking in a different room. Before we went to the nomikai, Tegoshi-kun said "School uniforms are the dress code for girls," so I changed into a school uniform in the hotel room. But when we were alone, we slept after we went onto the bed. He was really drunk. After a while, I went to the bathroom because I wasn't feeling well, but when I came back he woke up...Then, we had relations."
"He like school uniforms"
Goodness
3:
2017/06/06(火) 10:27:10.61
Sekai no Hatte Made Itte Q!
7:
2017/06/06(火) 10:27:26.27
When you graduated you will learn the greatness of school uniforms
Humans are sensitive to the things they lost
8:
2017/06/06(火) 10:27:48.08
Among the 3 men one of these guys was there huh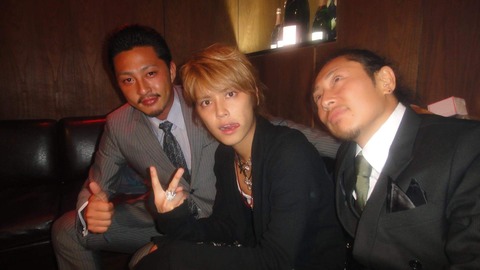 10:
2017/06/06(火) 10:28:06.19
So garlic nose also wore a school uniform?
*Referring to Kashiwagi Yuki in this scandal
15:
2017/06/06(火) 10:29:30.94
I feel that among Johnny's only this guy gets forgiven for playing around with women
18:
2017/06/06(火) 10:30:39.19
Could you really say he's popular when he hits those numbers simply because he's an idol. There are plenty that wouldn't want him
22:
2017/06/06(火) 10:31:04.16
Johnny's can't control him?

23:
2017/06/06(火) 10:31:44.23
Compared to MatsuJun he's pretty normal, how boring
28:
2017/06/06(火) 10:33:32.80
Tegoshi is already 30 huh
He's an old man
30:
2017/06/06(火) 10:34:04.14
Tegorin likes idols in school uniforms?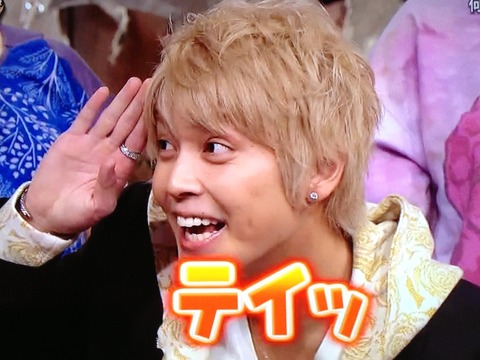 33:
2017/06/06(火) 10:36:17.63
So he didn't have a hard on for Kashiwagi he was turned on the by AKB uniforms
34:
2017/06/06(火) 10:36:39.58
I guess I'm in the minority who doesn't have any interest in uniforms
35:
2017/06/06(火) 10:36:53.43
Tegoshi's relationships with women don't have as much impact as Piss Jun
37:
2017/06/06(火) 10:37:11.11
Now I know what he said to Gesu Kiwatani on Music Station when he was in the middle of the affair scandal
41:
2017/06/06(火) 10:38:36.30
This isn't something to be embarrassed about
Half the men in the world like uniforms
43:
2017/06/06(火) 10:39:14.60
I hate him now
Retire from Itte Q!
49:
2017/06/06(火) 10:40:27.19
That's why I understand him liking Imoto
56:
2017/06/06(火) 10:41:24.21
Tegoshi is too hated
58:
2017/06/06(火) 10:42:09.64
Hurry up and leave News
I feel sorry for the members who are with him
60:
2017/06/06(火) 10:42:35.31
The most hated Johnny
62:
2017/06/06(火) 10:43:08.96
Least popular in News
64:
2017/06/06(火) 10:43:28.31
He likes uniforms? That's normal
Actually this makes me like him more