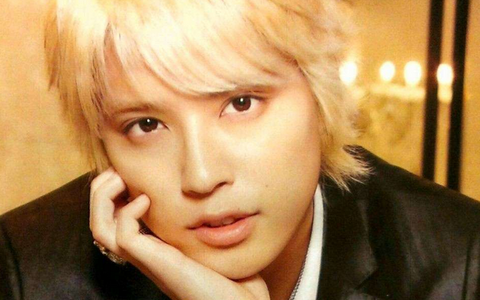 1:
2016/01/10(日) 06:58:03.25
It has been revealed that Tegoshi Yuya went to a wild naked party in Guam during September of last year.
Synopsis: In late September of last year, Tegoshi went to Guam, where he partied hard. Among fans, the information that Tegoshi was in Guam spread. A young woman in her 20's, "A," who encountered Tegoshi in Guam revealed the details of his visit.
"A" said "I was picked up by a group of Japanese men in the town center of Guam. They told me 'We are preparing special guests, so won't you come drink with us?' and I was told to meet with them at a certain bar at 9 that night." "A" went to the bar, and among the men who picked her up, she saw Tegoshi. Tegoshi was visiting Guam with 3 of his friends from his indoor football team, and met up with 2 more friends there. In addition, they met up with two Chamorro men named Oscar and Justin, making it 8 men int total who met with "A". In addition, more Japanese women who were picked up by the men gathered there as well. Then 8 men including Tegoshi and 11 women started a party.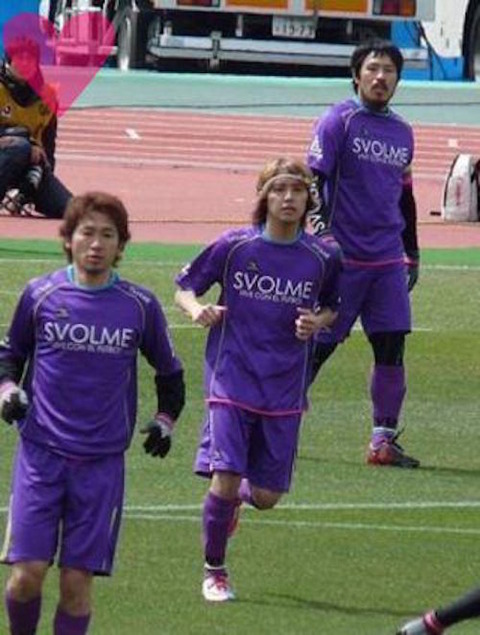 After that, Tegoshi went around throughout the women to search for one that he wanted. "A" distinctly remembered what he said to the women: "When asked why he came to Guam, Tegoshi said 'I got tired of Roppongi and Japan. I came here thinking I would change my place to drink.' And then he said 'The women who come to my drinking parties think that other drinking parties are boring. Drinking with me is too fun!"
Tegoshi picked one girl from the group and flirted with her, inviting her to his seat and whispering in her ear. "He was flirting with her so much that other girls could not get close to him."
As time passed, the drinking got harder. The men in group picked the women that they liked and made pairs. They played rock paper scissors, in which the winning person would have to take a shot of tequila.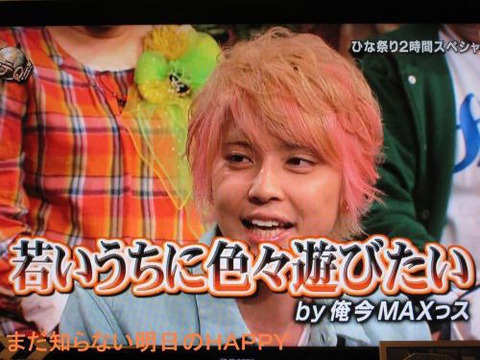 "A" said, "I was made to drink so much that I don't know how many shots of tequila I drank, and Tegoshi & co. drank too. But, the one's who drank the most were the girls. There was one girl who was sloppy drunk. At first Tegoshi said 'Society's men make women drink for the sake of sleeping with them, but we don't make girls drink,' but that was completely a lie." The drunk men and women touched each other repeatedly, and amid the excitement, the calm Tegoshi went deeper into the bar with the woman he picked and another woman. After a while, 5 men and women left the bar.
"When Tegoshi & co. left the bar, I went along with them, and then at the beach everyone started to take off their clothes. Tegoshi and one more man were completely naked, and the girls were in their bras and panties. Tegoshi put his hands into the women's panties and kissed them, but I watched this from far away as to not interfere. Then, Tegoshi sang "Sen no Kaze ni Natte" passionately while butt naked. After that, a girl who was there told me 'Tegoshi's "member" was the smallest among all the men I've slept with.' " (laughs)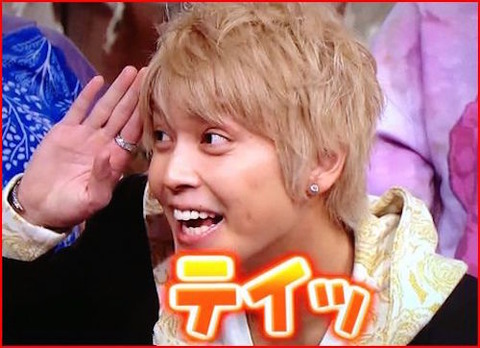 "A" then went to a hotel where Tegoshi was showering with two girls. Tegoshi wanted to party some more, so they went to a club. They were denied entry to the club, so they returned to the hotel suite room. "In the end, Tegoshi took home a small framed girl who looked like the singer miwa. She had such a hot night of partying that her friends could not contact her even in the next afternoon."
"A", who provided the testimony: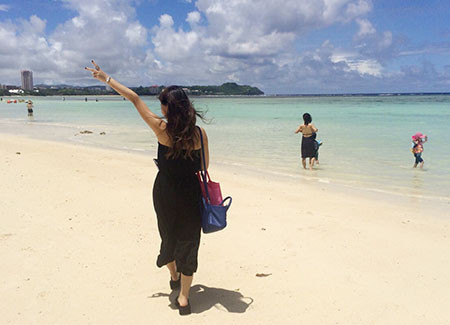 3:
2016/01/10(日) 06:59:56.76
The Itte Q members are on a rage huh
6:
2016/01/10(日) 07:02:30.99
"His member was the smallest out of all the men I've slept with"
Tee hee w
9:
2016/01/10(日) 07:03:52.73
It can't be helped because he's Tegoshi, but don't overdo it so you become just like the one who was fired from KAT-TUN w
11:
2016/01/10(日) 07:05:05.43
If they're all unmarried...
11:
2016/01/10(日) 07:05:05.43
Idols can do whatever they want huh
14:
2016/01/10(日) 07:05:52.27
Kashiwagi Yuki wasn't there?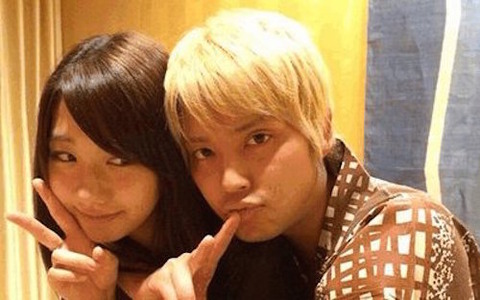 20:
2016/01/10(日) 07:09:08.64
To go overseas and look for Japanese women, this guy sure is pathetic
22:
2016/01/10(日) 07:09:22.05
Hey you guys, make sure to remember Masuda too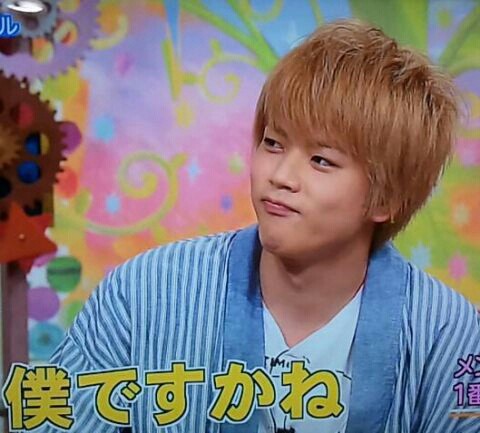 24:
2016/01/10(日) 07:09:40.41
She's jealous that she didn't get chosen so she revealed everything w
33:
2016/01/10(日) 07:13:05.69
Even though he's small Tegoshi is still popular
35:
2016/01/10(日) 07:13:30.27
Whatever Tegoshi does is okay
Because you can laugh at it w
37:
2016/01/10(日) 07:13:49.69
Just like you would expect Tegoshi is god
39:
2016/01/10(日) 07:14:31.72
Everyone recognizes that he is that kind of character so I'm not surprised
41:
2016/01/10(日) 07:15:36.84
God Tegoshi: "All of the females are mine"
42:
2016/01/10(日) 07:15:45.60
Tekoki-san is seriously the god of party people
*A pun on the name "Tegoshi." Tekoki= handjob
47:
2016/01/10(日) 07:18:55.63
If he shows off too much he will lose his thunder
I look forward to it
55:
2016/01/10(日) 07:24:34.33
The Itte Q members are pretty amazing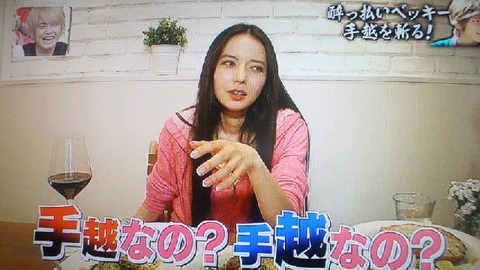 81:
2016/01/10(日) 07:37:08.53
He's only popular thanks to Itte Q
98:
2016/01/10(日) 07:48:35.58
It's fine for him to party as much as he likes, he's young
100:
2016/01/10(日) 07:50:37.32
He's the type that would be deprived of all work if he quit Johnny's
118:
2016/01/10(日) 08:02:33.37
He's going on about his life without knowing any stress w