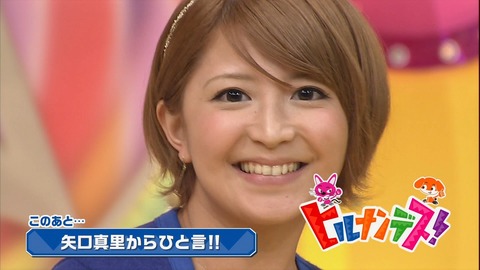 1:
2015/08/13(木) 10:06:10.92
Yaguchi Mari, who was at a critical point after the uproar about her affair is currently experience a rapid increase of work.
Yaguchi Mari gained a wave of criticism after her affair scandal. She especially received criticism from housewives. The television stations that used Yaguchi received phone calls in protest. At the time of her comeback, there was the possibility that she would appear on one program and disappear. She did not disappear at all, but is experience a rapid increase in work.
The reason why she's receiving more work: "Her skill as a talent is being reevaluated."
Also: "Certainly an affair is unacceptable, but normally she has good courtesy, and her personality is liked by staff and co-stars. In addition, her talent in variety is authentic. In the past she was called the "Wipe Queen" but she has a great ability to tell what kind of comment or expression the director wants. That's why society's estimation of her has turned around, and Yaguchi is being utilized."
In addition, being hated by society is one reason why she is getting more work. "The worst thing for a celebrity is 'No one having any interest in them.' Being hated means at least people have interest in them. Programs will think 'We will try to use them.' "
Also, her former husband Nakamura Masaya using the affair as a joke is causing Yaguchi to be seen in a favorable light.
"If Nakamura lost popularity, Yaguchi would gain more and more criticism, but lately he is appearing on TV. In this state, the mood of forgiveness for Yaguchi is spreading."
10:
2015/08/13(木) 10:10:10.35
Nope!
On TV she's becoming old news
17:
2015/08/13(木) 10:11:31.65
If she appears on TV I won't watch
18:
2015/08/13(木) 10:11:49.97
It is certain that I become uncomfortable whenever I see her.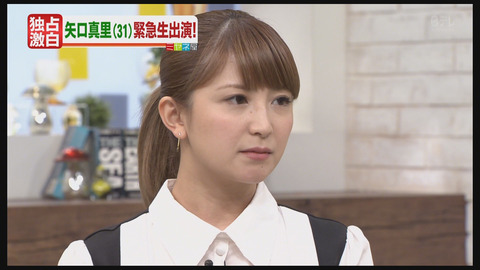 21:
2015/08/13(木) 10:13:07.12
At the very least in this one week that I've been watching television she hasn't appeared
22:
2015/08/13(木) 10:13:07.94
They're forcefully inserting her in
23:
2015/08/13(木) 10:13:34.64
She has the kind of personality that would have an affair...so that means she's in the category of humans who can't be trusted right?
28:
2015/08/13(木) 10:14:51.17
Personality they say w They sure can right this word when they're receiving money w
30:
2015/08/13(木) 10:15:54.20
What kind of propaganda is this? Is that so?
32:
2015/08/13(木) 10:16:17.96
The viewers aren't evaluating her at all
34:
2015/08/13(木) 10:17:01.56
She was at a game event and they only asked her about marriage with her current boyfriend so she ended up not advertising the game at all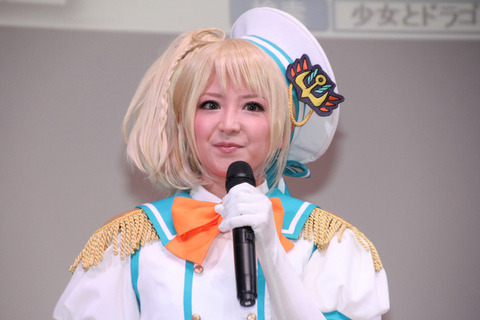 52:
2015/08/13(木) 10:20:22.77
That this kind of talent is being evaluated by the industry w
My excess loss of interest in television will continue
53:
2015/08/13(木) 10:20:42.26
Those idiotic television stations continue to hire her even though we don't want to see her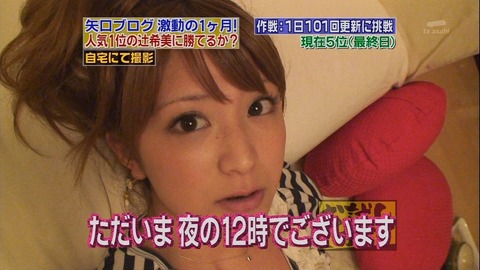 68:
2015/08/13(木) 10:27:24.53
Honestly, she shouldn't be there
If they want to use this kind of person I will stop watching TV
70:
2015/08/13(木) 10:27:35.27
It's just gorioshi anyway
75:
2015/08/13(木) 10:28:28.14
Kago-chan became free and since I want them to do Minimoni I already forgive her