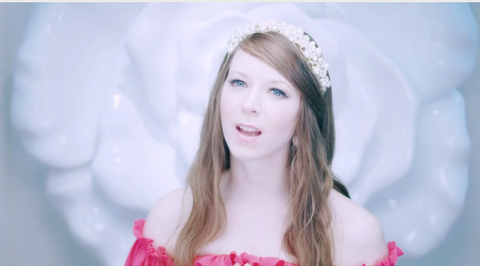 1:
2015/08/24(月) 19:25:55.14
She is the winner of the 2nd Anime Song Grand Prix and sang the OP for Valkyria Chronicles. Himeka, who gained attention for being a foreign anime singer, Tweeted on her account, "I shouldn't have come to Japan. The bullying of the industry was harsh."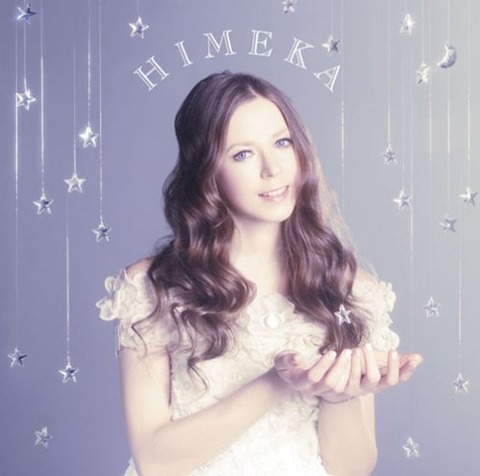 HIMEKA (@HlMEKA) 2015, 8月 24
Perhaps, I shouldn't have gone to Japan. I regret everything. The bullying of the industry was harsher than the bullying from antis. Utilizing my dream, I gave it my best effort for my fans despite being made to do horrible things behind the scenes, but all I have left are bad memories. I shouldn't have participated in that contest.
― HIMEKA (@HlMEKA) 2015, 8月 24
When I won that contest, [they] just thought, "Because she's a foreigner, she'll probably sell! Our company will get good publicity from that contest!" Who cares about moving people with song. The necessary thing is business. In that industry, the thing called "truth" does not exist at all.
― HIMEKA (@HlMEKA) 2015, 8月 24
I participated in various events for many years, and when I heard behind the scenes comments from the judges in relation to the participants, I was sad. I want to forget, but I cannot forget. The world is terrible. Really. To not lose your soul in that kind of industry is remarkable. I won't be able to listen to music or television with the same pure heart. Because it is all lies.
2:
2015/08/24(月) 19:26:35.13
Even though she says she wants to continue work in Japan she will return to her home country.
3:
2015/08/24(月) 19:27:12.06
She just can't do activities because she doesn't have her own ability
Even Hirano Aya who was said to have a trashy reputation wasn't ruined by that, she doesn't have any guts (´・_・`)
4:
2015/08/24(月) 19:27:37.54
She's making light of the entertainment industry hm.
Because it's being controlled by crime organizations and Korean people it is expected that women, especially a white person will be treated the worst.
10:
2015/08/24(月) 19:29:02.67
>>4
This
She was probably forced into pillow service
5:
2015/08/24(月) 19:27:46.23
Well certainly anime songs get the worst treatment
Japanese people [who sing anime songs] get treated the same you know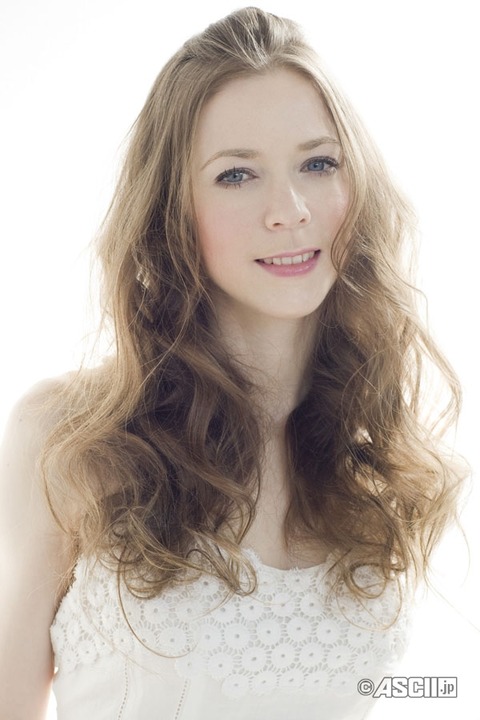 9:
2015/08/24(月) 19:29:01.99
Japan, the country you begin to hate the more you know of it
I can understand how Zainichis can begin to hate it
17:
2015/08/24(月) 19:30:52.36
>>9
However, those Zainichis won't leave Japan come hell or high water.
11:
2015/08/24(月) 19:29:24.72
Even though she had no real ability she was flattered and given special treatment. And she was mistaken by that
Because she's an idiot
13:
2015/08/24(月) 19:29:57.53
She has at least understood that if you don't have the mental ability to give pillow service and act like it never happened then you can't be in the entertainment industry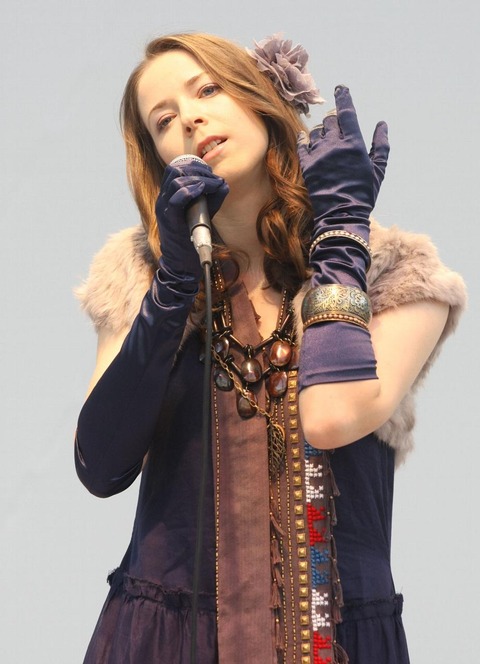 19:
2015/08/24(月) 19:31:04.84
She's saying things like a Korean
20:
2015/08/24(月) 19:31:08.02
I can't help but to have a feeling that the actress from Massan will end up like this sooner or later.
24:
2015/08/24(月) 19:31:32.45
But I think that's how the entertainment industry is though.
26:
2015/08/24(月) 19:31:49.55
I wonder if she's a victim of pillow service
29:
2015/08/24(月) 19:32:01.43
If you succeed it's your own ability
If you fail the people around you are bad
What a very good personality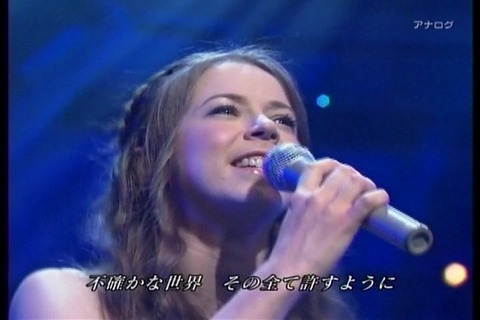 30:
2015/08/24(月) 19:32:03.04
If you want to remain in the entertainment business as woman the only choice you have is to get a backer or to become a man
31:
2015/08/24(月) 19:32:05.27
She won't say any of the concrete details huh
38:
2015/08/24(月) 19:32:48.53
This is too unfortunate
Even though she tried her best and came to a different country
44:
2015/08/24(月) 19:33:20.93
Foreigners should go to Korea which is lenient toward foreigners
To foreigners, Japan with it's undisguised island mentality is hell
47:
2015/08/24(月) 19:33:40.16
This is the generation in which voice actors singing will sell more than anime song singers
48:
2015/08/24(月) 19:33:48.63
Foreigners who like Japan shouldn't come to Japan for anything other than sightseeing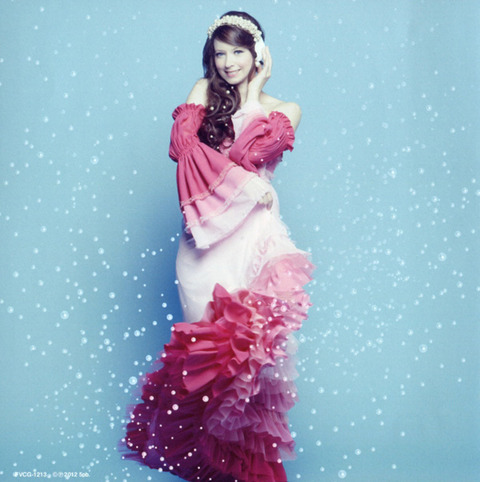 51:
2015/08/24(月) 19:34:03.57
Anime songs are a niche category in the first place
An ugly foreigner coming to Japan just because they like Japan won't automatically get work
She's dreaming too much w
52:
2015/08/24(月) 19:34:05.33
I can't say anything with just this
Because there are people that say these kings of things when things don't turn out as they thought
53:
2015/08/24(月) 19:34:08.16
This Grand Prix let someone crappy win and it got public criticism
Because of this bad reputation it ended last year
58:
2015/08/24(月) 19:34:45.87
Singers that sing only anime songs aren't in that much demand in the first place
Regular artists and voice sing anime songs too
Even if you sing on music programs people will get tired of it
64:
2015/08/24(月) 19:35:03.36
She got treated like trash over there
So isn't there some sort of problem with herself?
She has too much of a victim complex
69:
2015/08/24(月) 19:35:18.07
In that industry if you're not a Korean, Chinese or Japanese won't you be bullied?
71:
2015/08/24(月) 19:35:29.63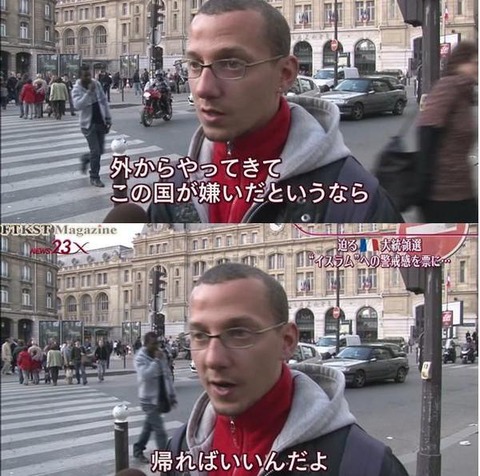 *If you come from outside and say that you hate this country, you can leave
Original thread