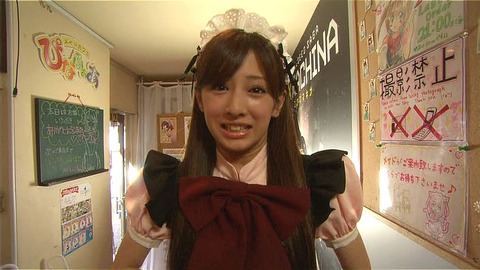 1:
2015/05/08(金) 07:38:45.72
Excerpt:
"It has been two and a half years since Kitagawa Keiko has had a lead role. For it to be such a long period of time, there is a possibility that the previous drama in which she had a leading role may be holding her back. There are two dramas "Hero" and "Nazotoki ha Dinner no Ato de" in which she played the heroine, but there is no representative work in which she has played the lead role. "Akumu-chan" in which she previously starred in didn't have good ratings, and it became a hot topic on the internet that no one saw the movie version and the theater version. Kitagawa's statement of "I am in a position in which I feel the most responsibility when the works that I star don't become hits" may come from her having a bitter experience with Akumu-chan. It is expected that she will want to lead her morning drama to success no matter what it takes."
Who is this, I don't know this person
3:
2015/05/08(金) 07:39:46.05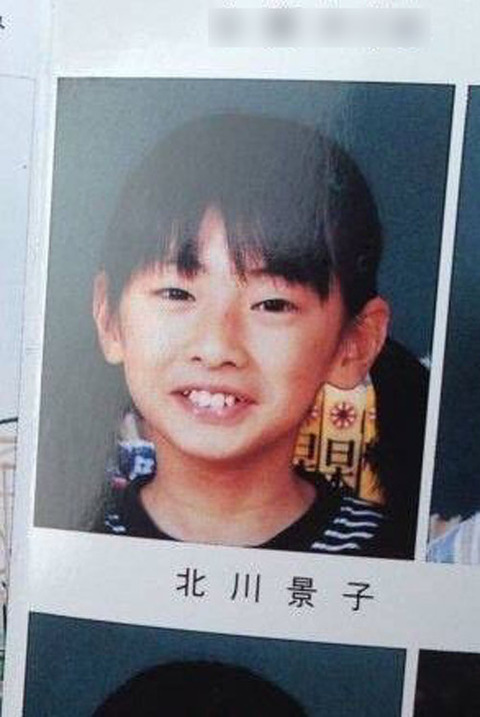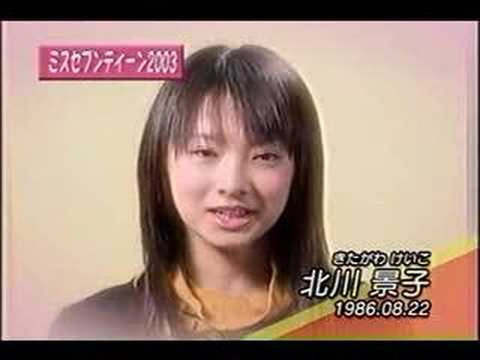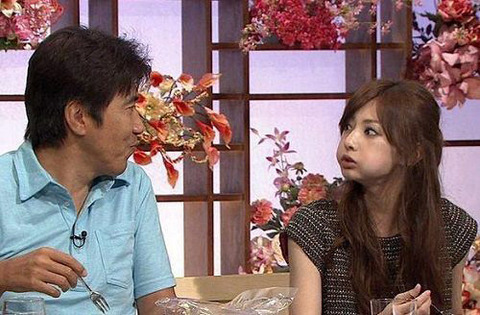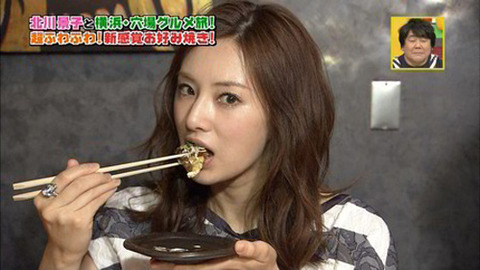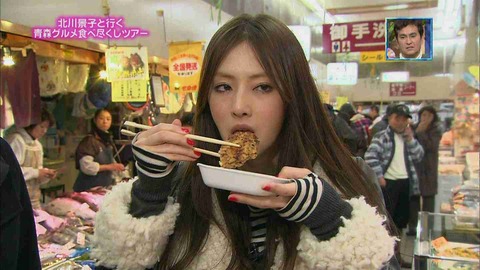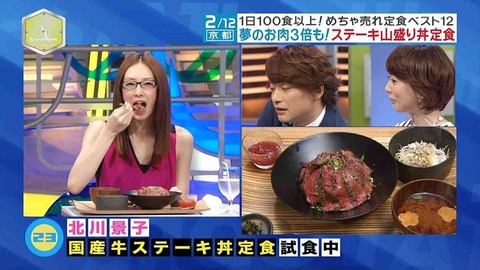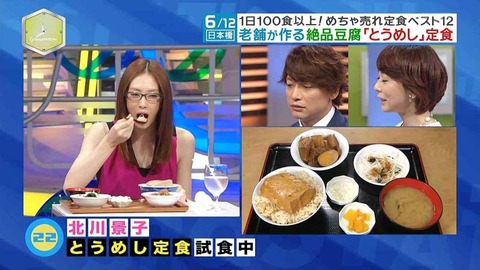 4:
2015/05/08(金) 07:40:32.39
Detectives who search for the reason of her unpopularity
6:
2015/05/08(金) 07:41:30.76
But Mop Girl was a masterpiece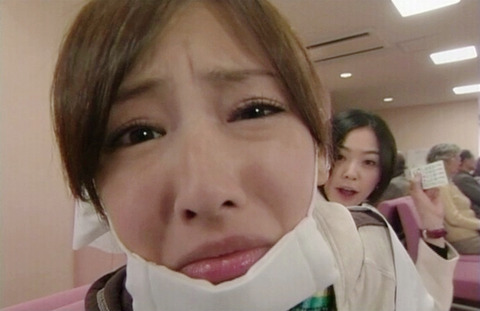 31:
2015/05/08(金) 08:15:12.33
I agree
9:
2015/05/08(金) 07:43:37.95
They say she's an actress but she has no acting ability, and she lacks the conduct to better show off her looks.
With this acting ability she can only appear in rubbish idol dramas
11:
2015/05/08(金) 07:45:36.06
I cried at Sailor Moon it was a fine performance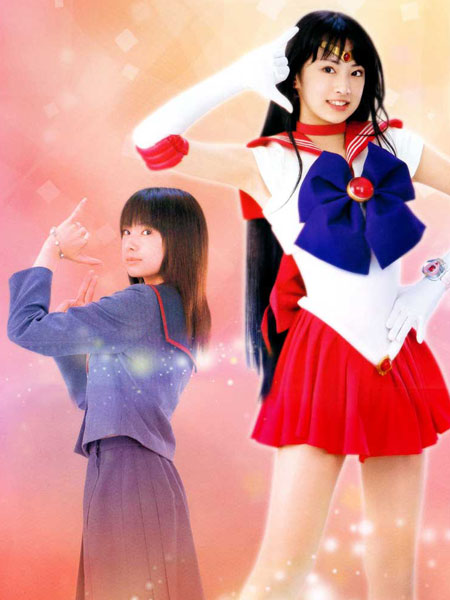 14:
2015/05/08(金) 07:49:37.50
I hate her hamster eating style for no reason

15:
2015/05/08(金) 07:51:29.74
A leading part has too much baggage
Since her acting is desperately hopeless she suits heroine roles for Johnny's dramas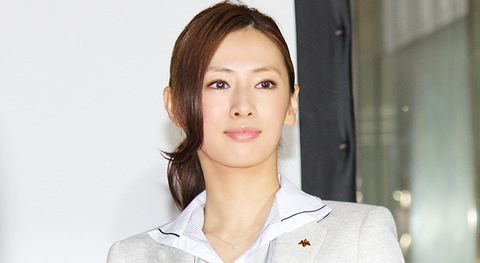 18:
2015/05/08(金) 07:53:17.08
The best thing that Kitagawa Keiko got out of dating Daigo is being able to meet hyde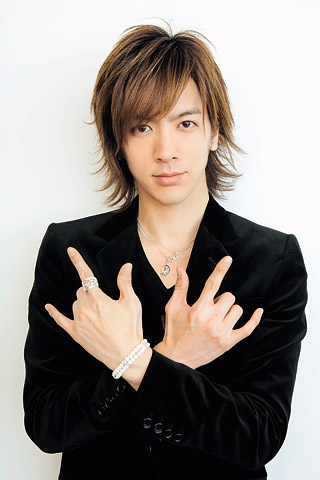 19:
2015/05/08(金) 07:54:35.86
But it would be good if this gets around 10% ratings, it's Fuji and Kawaguchi and Miura are her co-stars
23:
2015/05/08(金) 07:56:57.35
"[It] may be from her bitter experience with Akumu-chan"
If they got depressed over one failure then Gouriki and Takei and Aoi Yuu would have no choice but to die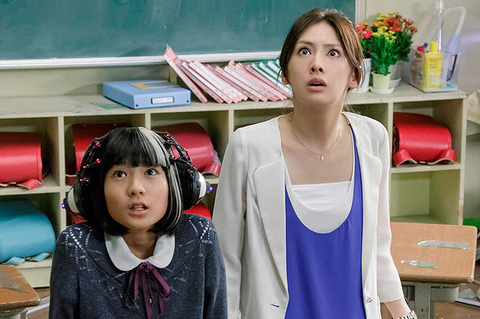 30:
2015/05/08(金) 08:06:57.30
Why don't they at least re-broadcast Mop Girl
It's one of Kitagawa Keiko's masterpieces
33:
2015/05/08(金) 08:23:10.75
That was interesting, right?
It was one of the rare dramas I watched with my wife
35:
2015/05/08(金) 08:30:22.59
I liked Akumu-chan though.
36:
2015/05/08(金) 08:33:30.99
I thought this person had a lead role in Nazotoki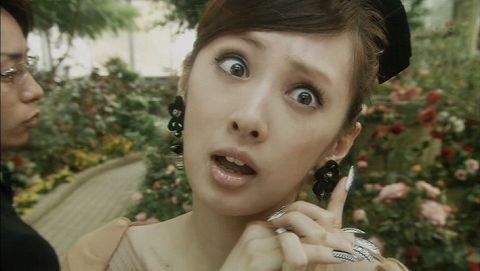 37:
2015/05/08(金) 08:35:04.08
She sort of has a face without any distinct features
Wouldn't it be better if she got a tattoo of a rising dragon on her neck?
39:
2015/05/08(金) 08:45:14.00
Her lead role in the TeleAsa one shot drama was good
The one about the female cook during the Edo period
On Wikipedia it's called "Mi wo Tsukushi Ryourijou"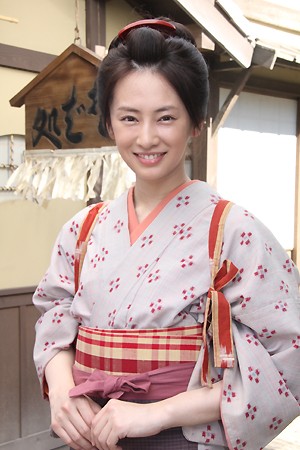 40:
2015/05/08(金) 08:47:11.38
That's because she's a plastic surgery cyborg like the average Korean
Photos of her before the plastic surgery are circulating too much and she is pretty much done with
It would be good if she had true acting abilities, but compared to people in her age group and younger than her she is overwhelmingly the worst actress
41:
2015/05/08(金) 08:49:19.04
The Akumu-chan movie might have been a big flop but didn't the drama get pretty good ratings?
43:
2015/05/08(金) 08:53:31.15
Well the average was 11% and it was certainly popular among children
I wouldn't go as far as to call it a big flop
If you call this a flop then what level is Hirose Suzu on www
46:
2015/05/08(金) 09:00:26.25
11% what the heck. I imagined it had at least 15%
However with 11% they sure went out of their way to do a movie
This isn't Sushi Prince www
47:
2015/05/08(金) 09:02:55.22
Hmm certainly if something is popular with kids it's okay to make into a movie
But it was contrived w
But here are are a good amount of dramas that got 10% and became fairly successful movies
44:
2015/05/08(金) 08:54:24.19
To those guys in Johnny's someone around Kitagawa Keiko's height is the best she's not too tall
59:
2015/05/08(金) 10:27:25.49
She's simply straying away from her established character