1. 匿名 2015/04/20(月) 13:33:04 +255
Mao said the following:

"There are various causes, but apart from my starring [in the drama], it is due to my own lack of ability."
"In any case, the filming will continue, and I have being feeling depressed and feeling bad, and this causes trouble. There is nothing else left but to finish filming the drama completely."
"I will do nothing but what is in my abilities to do.When I decided myself to do this drama, I prepared myself for the worst so according to the devoted words of Shoin Yoshida, there is nothing left to do but to do this until the end."

To press she said, "Please don't resort to bullying and treat me kindly."






2. 匿名 2015/04/20(月) 13:36:40 [通報] +609
It's okay


4. 匿名 2015/04/20(月) 13:37:23 [通報] +1108
Don't worry it's all NHK's fault


7. 匿名 2015/04/20(月) 13:38:19 [通報] +578
Poor Mao-chan


9. 匿名 2015/04/20(月) 13:38:35 [通報] +746
I think more highly of her now
I wanted people who conclude that high ratings are thanks to the actors, and that low ratings are the actor's fault to hear this


10. 匿名 2015/04/20(月) 13:38:38 [通報] +661
No, no matter who is the star of the drama w
It will be useless


11. 匿名 2015/04/20(月) 13:38:38 [通報] +592
Since Taiga dramas and morning dramas shoot for long periods of time
I really pity the actors when the ratings are low


13. 匿名 2015/04/20(月) 13:38:55 [通報] +750
I don't think it's only Inoue Mao's fault


14. 匿名 2015/04/20(月) 13:38:56 [通報] +660
No matter what they still blame the actors
It's because the script is boring isn't it


15. 匿名 2015/04/20(月) 13:39:10 [通報] +539
The theme is also bad
It's too subdued so I don't want to watch it
Mao-chan isn't the only one who's bad


16. 匿名 2015/04/20(月) 13:39:12 [通報] +398
It's not Mao-chan's fault
Recently Taiga dramas have been boring so it can't be helped


18. 匿名 2015/04/20(月) 13:39:18 [通報] +484
"I have being feeling depressed and feeling bad, and this causes trouble. There is nothing else left but to finish filming the drama completely."

Are the higher ups at NHK listening to this? It's not Mao-chan's fault yet they're still so high and mighty.
Who's fault is it that they couldn't get high ratings?


22. 匿名 2015/04/20(月) 13:40:13 [通報] +362
I pity Inoue Mao.
The cause is that the concept and script doesn't fit the target audience for Taiga dramas


28. 匿名 2015/04/20(月) 13:41:10 [通報] +310
On the other hand, isn't it thanks to Mao-chan that the drama is barely managing?
Mao-chan is trying her hardest!


33. 匿名 2015/04/20(月) 13:42:59 [通報] +135
But the shooting location seemed to have a bright atmosphere but I wonder how it is now...I am worried that they still have scenes to shoot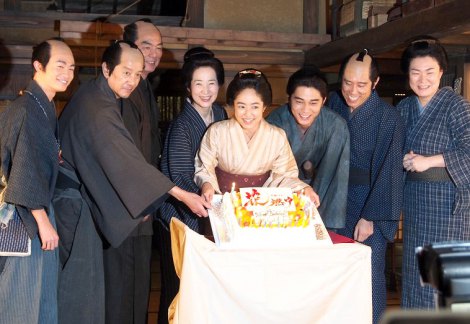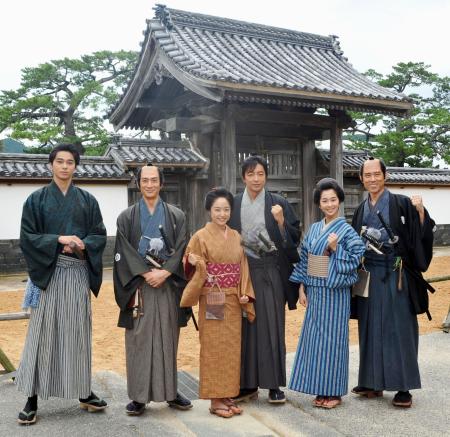 42. 匿名 2015/04/20(月) 13:47:10 [通報] +132
Lately the likelihood of a Taiga drama succeeding is quite low
They're just using the actors pointlessly





46. 匿名 2015/04/20(月) 13:48:48 [通報] +168
This drama is pretty interesting. It's alright. Since there are people who are still watching, I want them to continue to create an interesting drama without holding back.


Original thread